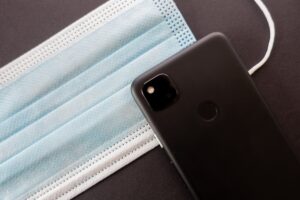 New Jersey, in conjunction with New York, Delaware, and Pennsylvania, is using the COVID Alert app to help contact trace within the region.  The app anonymously alerts users if they have been in close contact with another user who has tested positive for Covid-19.  The anonymity of the app is key as the Star-Ledger reports that 78% of the people contracted by state-employed contact tracers refuse to cooperate.
Here's how the App works:
After you download the app and opt for "Exposure Notifications" your phone's Bluetooth Low Energy technology keeps track of other app users that you come within 6 feet of for at least 15 minutes.  When two users come in contact the phones exchange a secure random code that does not include your name or location.  If you report that you tested positive a public health official will reach out to you to ask that you anonymously notify your "close contacts."  If an app user that you have come in contact with tests positive you will receive an Exposure Alert.
Benefits of the App:
In addition to keeping track of the contacts made by someone with Covid-19, the app offers up to date reopening information and allows you to receive notifications relating to regulations and restrictions.
To learn more about the privacy terms of the app go to:   https://www.state.nj.us/health/documents/DPP_COVIDALERTNJ.pdf
The App only works on phones and only iPhone 6s or above and androids 6s and above.
As of the writing of this blog, more than 460,000 people have downloaded the app.